In June, Eerik Junnikkala joined our PSOAS team as the new property manager. During the summer, Eerik has gotten to know the work community and real estate.
Eerik, who originally worked at Nokia, was excited to train as a civil engineer after Nokia finished product development in Oulu in 2012. Nokia gave him good experience in leading projects and international cooperation. Successful implementation of projects and IT skills have also been helpful in real estate work. Eerik was already interested in the real estate industry during his studies, because the industry allows us to see concrete projects and develop large entities. In addition, property maintenance and repairs are always needed, regardless of the business cycle.
Eerik has gained experience in the real estate industry in the City of Oulu as a technical property manager and real estate manager. After seeing a job vacancy for a PSOAS property manager, he was immediately interested.
"The extensive work tasks and the possibility of influencing housing solutions and the cityscape are interesting. Prior to the application, I knew that PSOAS is a non-profit foundation that does important work for student housing. During the application process, I got to know PSOAS in more detail and the interest only grew. "
Jumping on a moving train is always challenging, but Eerik only sees this in a positive way, as learning something new and challenging keeps the work interesting. The university's campus decision will have a major impact on PSOAS's real estate decisions. Meanwhile, there is enough to do in the maintenance and renovation of properties built over several different decades. The aim is to build new and renovate existing buildings to be comfortable and to keep them as desirable apartments. In addition to the technical condition of the buildings, it is important that they meet the needs of the tenants and today's housing requirements. The plans and solutions, such as communal spaces, are made on a tenant basis and specifically for students.
Eerik describes himself as an easily approachable person and a good listener. He enjoys spending his free time with his family for example camping in the nature. In addition, working out at the gym helps to forget the hustle of the working day. The PSOAS staff has welcomed the newcomer and the cooperation between the different departments will most certainly go well.
"I wish all students a very good autumn and good luck as well as success in their studies. While studying sometimes requires a lot of effort, also remember to enjoy the unique student life and living in PSOAS apartments. Together with our partners, we are able to build a better future by ensuring the availability of housing for as many students as possible. I look forward to continuing to work together seamlessly for joint projects. "
---
PSOAS offers rental apartments for students in Oulu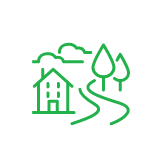 Learn more about the apartments and areas and fill in the application. PSOAS has shared apartments, studios and bigger apartments.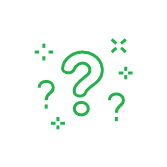 Read more about the student life at PSOAS and get to know the facts about living, applying and moving in.