The current state of the world has caused a Europe-wide energy crisis which may, at worst, cause power cuts also in Finland during the ongoing winter. The risk of outages will be greatest during the coldest weather. We have listed probable consequences of the power outages below and added some tips for dealing with them.
Lighting will not work. It is advisable to reserve some chargeable sources of light.
Electric locks will not function normally. Most doors will, however, open without electricity (including iLOQ) and apartments will be accessible also during an outage.
Refrigerators and freezers will turn off. The best way to preserve food is to avoid opening the doors of the refrigerator. If the outage is prolonged, perishable food can be temporarily moved to the balcony or yard if necessary, if the location of the apartment allows it.
The elevators will stop working and this can cause the elevator to stop between floors.
The ventilation machines will turn off and the quality of the indoor air will gradually deteriorate. If necessary, the apartment can be quickly ventilated by opening windows and cross ventilation can be used if possible.
The domestic water valves remain in one position and the domestic water can be dangerously hot. Extreme care should be taken when using water.
Sewage pumps will stop working. For this reason, you should avoid using the toilets during an outage.
Saunas and laundries will be out of use. Washing programs may be interrupted and clothes may remain in the machine until the electricity is restored.
Data connections will stop working and mobile phone networks may also shut down if the outage becomes prolonged.
Appliances should not be switched on during the outage and, for example, a stove left on must be turned off so that it will not cause a fire when the electricity is restored.
The authorities will do their best to inform about any power cuts in advance. However, also unplanned outages are possible.
---
PSOAS offers rental apartments for students in Oulu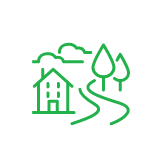 Learn more about the apartments and areas and fill in the application. PSOAS has shared apartments, studios and bigger apartments.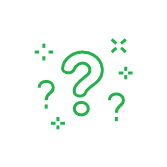 Read more about the student life at PSOAS and get to know the facts about living, applying and moving in.