Hello residents! We are very happy that you are building your future, and that you have chosen a PSOAS apartment as your home. I hope that your home is as important to you, as it is to us.
To protect your home, our properties are comprehensively insured.
Our property insurance protects our houses with replacement value for fires, natural disasters, offences against property and breakage. The insurance covers damage to structures, property machinery and equipment, as well as damage to the tenants property.
Things do not always go smoothly – surprises happen and unfortunately the surprises that occurred this winter have been both quite unpleasant and expensive. They have been especially unpleasant, as damage to the property has been caused due to disregard or intention. This damage, regardless of the price, will not be covered by our insurance, it must be paid by the person responsible.
Taking a home insurance doesn't take you to bankruptcy!
We know, that the financial situation of a student is seldom very rosy, and that home insurance rarely is found at the top of of the shopping list, but take a moment to think about it! Depending on the insurance company, home insurance for young people will cost around 40-100 euros per year. Also, depending on the insurance company's policies, the payment can be divided in up to six installments. This means that a monthly investment of ten euros, will secure your own sports equipment, telephone, laptop, television, bicycle and the kitchen cabinets, floors etc. against damage caused by negligence!
Purchasing home insurance is wise, as many landlords require one in their rental conditions. I do know that PSOAS tenants are smart enough to understand the necessity of an insurance, even without making it compulsory, as long as we remind you about the matter. 🙂
Here's how you handle it!
Surf the net or call the insurance company's service number and make sure your home insurance is ok! Our customer service staff and property managers can also be of assistance, should you need advice on the matter. You know as well as we do, that an insurance fee payable a few times per year, will be much easier and cheaper than tens of thousands of euros in damages, or a payment programme for many years to come. The latter we do not wish upon anyone, but it is one way of rising again after an accident, and moving forward.
Our road to the future does not end because of a blunder or some damage, and wiser from this, we know how to prepare ourselves better for the next time. So, as the First of May approaches – remember that without insurance, the celebrations may come with a hefty price tag.
Wishing you a good springtime, Leena
---
PSOAS offers rental apartments for students in Oulu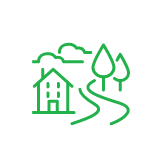 Learn more about the apartments and areas and fill in the application. PSOAS has shared apartments, studios and bigger apartments.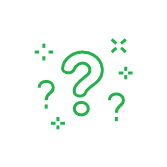 Read more about the student life at PSOAS and get to know the facts about living, applying and moving in.