The cornerstones of PSOAS' activities are a pioneer spirit and green values. It may be boring to talk about these, but property manager Antti Rantasuomela's eyes light up when he gets an opportunity to talk about the latest initiatives to benefit the tenants and curb housing costs.
Everyone knows that housing costs can be influenced by regulating the use of electricity and water. Living costs with respect to rent are influenced by the behaviour of everyone in the property – which the tenants of PSOAS are well aware of.
The tenants are aware of the need to save water and I believe that it will be acted upon. The lessor is also investing in making sure that energy is being saved, thereby keeping rents low. One year ago, a passive (energy-efficient) house was completed for PSOAS as a pilot project. The insulation of the house is even better than the current building regulations stipulate, and the air conditioning system is energy efficient. The energy consumption of the Virkakatu property is monitored closely with regard to future projects.
Monitoring is made easier by property automation, which is already found in as many as 70% of all of PSOAS properties. The system can be monitored remotely to control the properties' heat production, lighting, sauna and air conditioning. Based on the acquired data, energy consumption can be curbed.
"It is also beneficial to the tenants that system errors are responded to quickly, with us receiving error messages from the monitoring system directly to our email address and mobile phones," the property manager notes.
The latest
The weather is turning warm – what will the remote monitoring in Välkkylä and Domus Botnica say?
"In Välkkylä the heating control is based on weather predictions. When it is known that the sun shines brightly, the heating power is lowered and the sun's free energy is utilised to the fullest," Antti Rantasuomela explains.
Renovations to be completed at Domus Botnica in September include new heat exchanger equipment for pre-heating incoming air from a ground source heat pump.
In hot weather the pre-heating circuit can be used for cooling by driving excess heat back into the ground.
---
PSOAS offers rental apartments for students in Oulu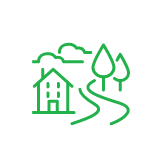 Learn more about the apartments and areas and fill in the application. PSOAS has shared apartments, studios and bigger apartments.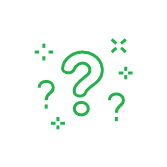 Read more about the student life at PSOAS and get to know the facts about living, applying and moving in.