In the autumn, the student apartments will be filled when new students arrive in Oulu. At PSOAS, we want to primarily help new students in the beginning of their studies to find their first student apartment. Because of this, we will not make any internal transfers during August-September. At that time, we can only offer apartments to students already living in Oulu or continuing their studies if there are no new students applying.
Spring, on the other hand, is a time for graduating and leaving student housing behind. High volume of applicants are arriving Oulu for the fall season, leaving a great deal of choice for summer applicants. So, if you want to change your apartment or get to choose your favorite apartment before others, it is worth renting the apartment already in June-July.
If you have applied for an apartment for the autumn, you can change the application criteria by e-mail to asuntotoimisto@psoas.fi
You can also browse for vacant apartments here. They can be rented without queuing.
---
PSOAS offers rental apartments for students in Oulu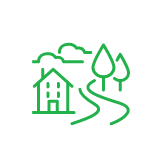 Learn more about the apartments and areas and fill in the application. PSOAS has shared apartments, studios and bigger apartments.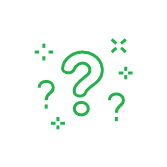 Read more about the student life at PSOAS and get to know the facts about living, applying and moving in.