There will always be students in Oulu – and the city is becoming more international. With all the biggest lessors represented in Oulu, the competition for the student population will not go away.
"On the contrary," explains PSOAS' Managing Director Juha Aitamurto. "Maintaining a good quality of life and competitive prices are essential for the student housing foundation, which invests ever more strongly in serving its target group."
We are happy to communicate information to do with student life, and to help students when asked. There is information available in our housing office, as well as on our website, and a fixed CampusNet internet connection is available in every student apartment.
The word "student" is not enough to describe the customers of PSOAS.
"We do not house 'just students'", Juha reminds us. Instead, we accommodate people who got used to a certain standard of living whilst at home. A student may live alone, but they may also have a family.
Living environments that are intended for families are built to be child-friendly and safe, such as at the new Virkakatu property in Linnanmaa. For single students' part it is important to spend time with friends, so BBQ spots are built like in the garden in Välkkylä.
The students who arrive on international student exchange programmes stay in the city for an average of 5-6 months, so it would be unreasonable to expect them to "do as the Finns do". Instead, we concentrate on advising them to ensure that their lives, and everyday routines, go smoothly.
Own community creates a sense of security
PSOAS was originally established with capital of just 10,000 Finn marks. Now the total value of properties, rented by students, is approximately EUR 200 million. The task of ensuring that the student housing is used in compliance with the foundation's aims is trusted to the foundation's board and tenant committees, to be launched shortly.
We shall in the near future be investing in the large campuses of Välkkylä and Peltola. Investments are also made in the centre of the city. The campus at Linnanmaa is being developed with the university's future changes in mind, and with the thought that living is part of studying: many a start-up company has its roots in this kind of communal living.
Communality is also highlighted in future investments in other ways. In Välkkylä, communal indoor spaces are being planned, in which tenant committees can develop their activities.
"It is expensive to build small apartments of only a few square metres with private kitchens and bathrooms, but luckily the new Foundations Act favours student housing, which is understood to be a special kind of living. Particularly for new students, having their own communal social network creates a sense of security," Juha Aitamurto notes.
Text: Sirpa Vepsä

---
PSOAS offers rental apartments for students in Oulu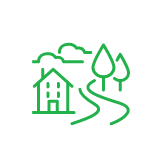 Learn more about the apartments and areas and fill in the application. PSOAS has shared apartments, studios and bigger apartments.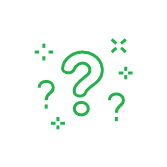 Read more about the student life at PSOAS and get to know the facts about living, applying and moving in.