Already secured a place to study in Oulu? Congratulations! In the autumn, student housing is in high demand, so competition can be fierce. To find a suitable apartment, we've put together some great tips for you:
In August-September, the number of applicants is the highest. Students graduating, on the other hand, move out of student housing during the spring and summer, so there can be more choices then. It's a good idea to check out vacant apartments online during the summer or you can contact our housing office about the situation!
Having a peaceful studio close to the school is on many students mind, but unfortunately there are often more applicants than there are studios to offer. So you shouldn't limit your search too much. Take a look at the areas where our apartments can be found and also list some spare options in the application.
A shared apartment is a good and affordable option for a new student.  They are usually easier to get than other types of homes. If you already have a roommate, you can apply for a family apartment together or your own rooms in the same shared apartment. Completely vacant shared apartments should be inquired well in advance before the fall! You can later apply for a transfer to your own apartment.
Our apartments have a one month's notice. This means that we know, for example, the apartments that will be vacated in August by the end of June.
Through our Fast Lane, you can get information about our vacant apartments before the actual offer. Read more from here.
In the fall, new students who move further afield are given priority to receive housing offers through us. As a result, no internal transfers will be made in August-October at all.
---
PSOAS offers rental apartments for students in Oulu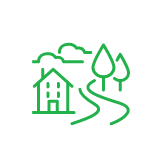 Learn more about the apartments and areas and fill in the application. PSOAS has shared apartments, studios and bigger apartments.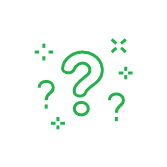 Read more about the student life at PSOAS and get to know the facts about living, applying and moving in.