How would you like to influence your housing or develop your housing community?
You are welcome to answer the Finnish Associations of Student Housing Organisations SOA's tenant survey on changes to the residential democracy act and tenant activity and democracy.
Through tenant activity and residential democracy, the tenants of student housing can influence the decisions of their own student housing organization and develop activities for tenants. The residential democracy act, which governs residential democracy and tenant activity, is due to be reformed in the coming years. With this survey, the Finnish Associations of Student Housing Organisations SOA wants to find out what kind of tenant activity and democracy would best meet the wishes of the tenants of student housing. The results of the survey are used to develop tenant activities.
Your feedback is very important to us and we hope that you take a moment to respond to the survey, the practical implementation of which is the responsibility of research company Innolink.
You can answer by clicking on the link provided. We hope you respond to the survey by October 18, 2020. Because your answers are saved, it is a good idea to fill out the form at once without closing your browser. It takes approximately 10 minutes to answer.
http://vastaa.innolink.fi/soa2/
NOTE: 10 S-group gift cards (20€/each) will be raffled among the respondents. We will only ask for your contact information if you wish to participate in the draw, otherwise all answers will be treated confidentially by Innolink and the answers cannot be linked to an individual.
For more information on the survey and filling in the form, please contact: Wilhelm Noth, Innolink, wilhelm.noth@innolink.fi
Thank you for your valuable feedback in advance! Finnish Associations of Student Housing Organisations SOA ry
---
PSOAS offers rental apartments for students in Oulu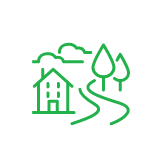 Learn more about the apartments and areas and fill in the application. PSOAS has shared apartments, studios and bigger apartments.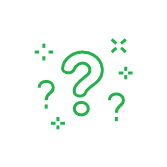 Read more about the student life at PSOAS and get to know the facts about living, applying and moving in.