The year 2015 is about to end and soon many of us will be celebrating Christmas. Before that we still have some time to take a look at PSOAS finances and rents for the year 2016.
During the last few years we have put a lot of effort in controlling energy and water consumption. Almost all PSOAS properties are now being controlled by a building automation system, which has made it possible to save energy without compromising living comfort. Most plumbing fixtures have been modernized and this has cut down as much as a quarter of water consumption. The prevailing low interest rates and apartments' high occupancy rate are also supporting PSOAS finances. The fewer vacancies there are the easier it is to cover the operating costs. Since there have been no cost surprises either during the year, operations have followed the budget.
In these circumstances it has been possible to draw the budget for 2016 based on the current rent level. In other words, the rents will remain unchanged in all PSOAS owned properties also after rent revision of March 2016.
Rented housing calls for co-operation between the lessor and the tenants. We would like to thank you, our tenants, for the past year and for making it as successful as it has been. At the same time, we would like to wish you happy holidays and all the best for the year 2016!
Text: Jari Simonen
---
PSOAS offers rental apartments for students in Oulu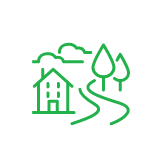 Learn more about the apartments and areas and fill in the application. PSOAS has shared apartments, studios and bigger apartments.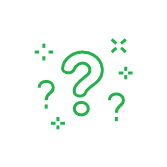 Read more about the student life at PSOAS and get to know the facts about living, applying and moving in.